THE STORY OF EVERY DAY IS FRIDAY
After shooting several videos for Every Day Is Friday it's time for a guest blog. Let me introduce you to Carlos. A talented and highly ambitious film & event maker, creator of Every day is Friday.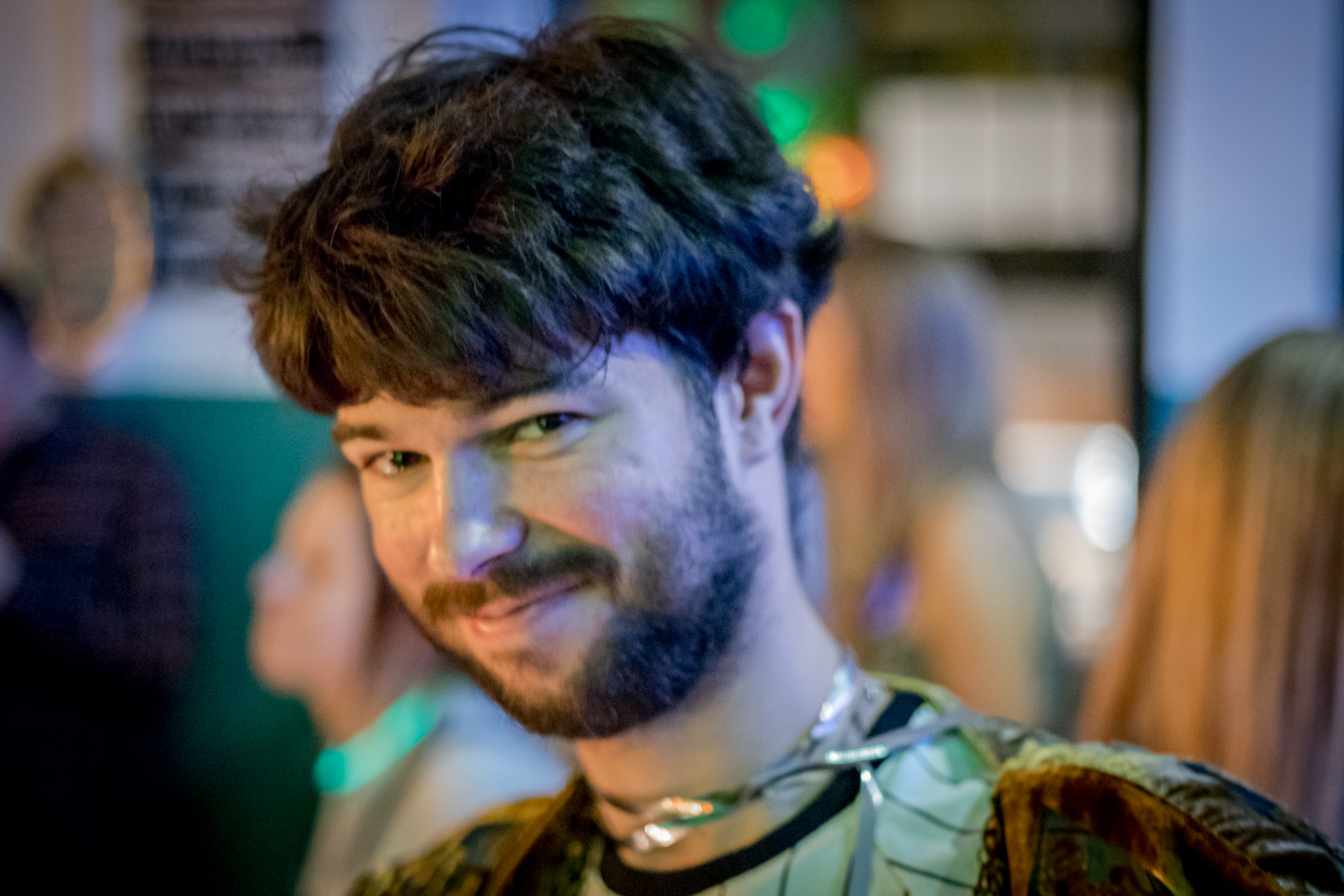 My name is Carlos Eperon Beltrán. I was born and brought up in Sevilla, in the south of Spain. Since a young age, I have developed a passion for filmmaking and organizing "unofficial events" at school that mostly got me in trouble but were always fun to do. I arrived in Rotterdam in October 2017 and started doing nightshifts at Hostel Room. During these shifts I met larger than life characters and heard (occasionally witnessed) what can only be described as "unreal" stories. As one of my passions has always been storytelling and filming movies, I started playing around with the idea of using this material for a perfect sitcom.
For six months we filmed and released 2 short movies based on the "stranger than fiction tales" that we had witnessed. We called these movies Every day is Friday.
A lot of international and passionate Rotterdammers started to join the group to help with the production.
As I ventured further into the cities nightlife it occurred to me that Every day is Friday could become a platform for the arts and nightlife scene in Rotterdam.
In August 2019 we organized a small terrace party in The Hague to kick off Friday TV by filming Berk Duygun's DJ set.
Straight after this, we started a one-month journey to turn Hostel Room Rotterdam into a naughty dance floor for an evening. September the 27th was set to be that day. Together with Royal Surf Club, we threw our biggest event up to date; Naughty Banana Party. DJs from both Rotterdam and The Hague were spinning records all evening and a lot of Rotterdammers, both locals and internationals, came to celebrate Pride with us.
After successfully completing the Pride party it was time to work on a new project; Friday Interviews, a new show for Friday TV. We interviewed Jeff Solo (one of my favorite Dutch DJs) and talked about his career, Operator Radio, and the electronic music scene in Rotterdam.
Sometime in October, while I was deejaying at an event, I met Miriam Flores. Miriam is a Brazilian techno DJ that has lived in Rotterdam for over 20 years. She recently bought an old cargo boat, drove it to the city, and turned it into her house. After checking out it's massive and unused basement, we both looked at each other and realized that A PARTY HAD TO BE THROWN HERE. Another two-month journey started with the goal of turning the boat into the most unique dancefloor in town. The Naughty Boat Party project was born. However, this time we wanted to host a proper rave, so we contacted Poing (former club BAR) to use its club space for an afterparty.
After 2 months of preparations everything worked out; 12 hours of nonstop music from DJs from around the country. My dream to organize an event at the space previously used by BAR came true, and 100% of pre-sale tickets (260 in total) sold out before the event. Many thanks to Miriam, Royal Surf Club and everyone involved in this project.
ROOM's Short Movie Night  is a short film club/festival for all those creative people in the country. New and talented filmmakers get the chance to show their movies on the big screen, introduce it to the audience and answer a Q&A. Three editions have been organized and we receive dozens of new projects every month. Come by for the next session on the 22nd of December.
EVERY DAY IS FRIDAY

We have now hosted three parties, organized exhibitions, launched a film club, filmed short movies, recorded DJ sets and interviews, and are working non-stop to continue expanding this ever-growing project.
Hope you like it,
Carlos Eperon
—
Every day is Friday –  A Rotterdam original. 
FOLLOW EVERY DAY IS FRIDAY ON: